2011 statistics by age

Charts: Age, Gender, Geography, By wave: Birkie Freestyle, Birkie Classic, Korteloppet Freestyle, Korteloppet Classic, 2011 statistics index
Data: State data for all finishers, state "competitions", "Special data" search

A lot is made of the age of Birkie skiers. The age demographic skews somewhat older, with the most frequent ages being 49-56 (with a sharp drop thereafter). This correlates well to folks who were in their 20s in the 1970s, when the race, and skiing in general, took off. (That explains all the birchleggings folks still going strong.)

Especially impressive are the number of older Birkie skiers: there are a lot of folks in their 50s and 60s who still ski the 50k. It goes to show what a life-long activity nordic skiing is. There's a weird drop at age 29 (a lot of people with young kids, perhaps?) and then another sharp drop at age 56.
Let's change it around and look at the data by age and gender:

It is also heartening to see that, while women still make up a minority of skiers, their numbers are higher for younger women. Ladies make up more than 50% of Korte skiers from age 18 to 40, and a higher percentage of Birkie skiers in the younger age cohort. In other words, the trend lines are pointing in the right direction.
We can also look at the age by wave for both races (not broken out by technique to keep things somewhat brief). Why are there very few over-65s in waves other than wave 3? The Birkie lets anyone over age 65 ski from wave 3, so wave three skiers make up the majority of retirement age folks. If the wave of skiers in their 50s don't stop skiing en masse, the third wave could be all older folks in a few years (or Birkie might have to change around the policy).
Birkebeiner: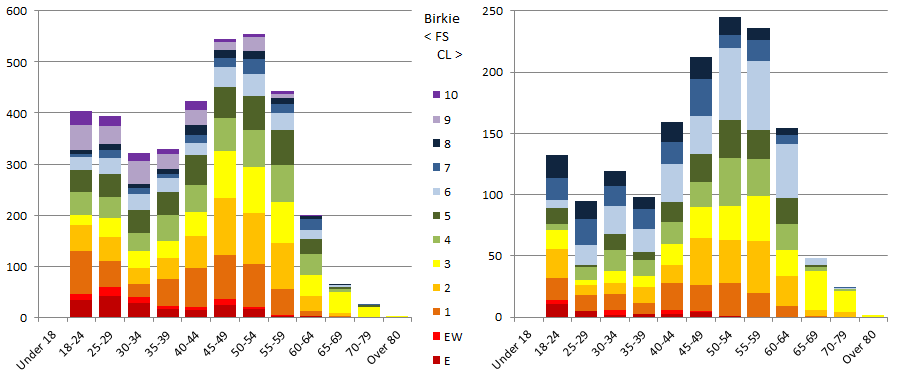 Korteloppet: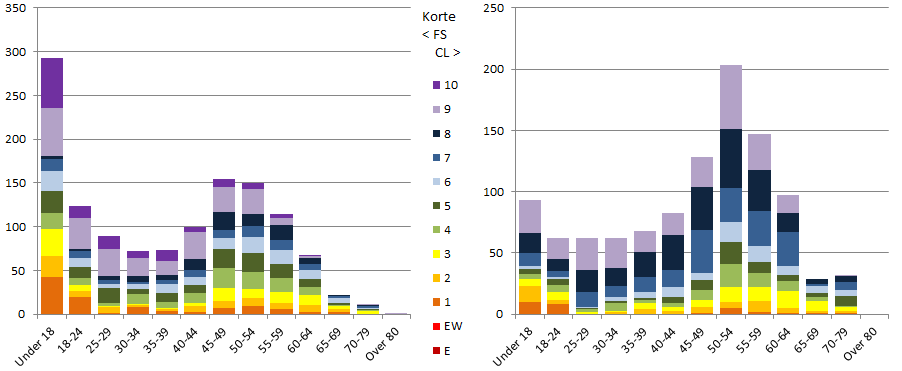 And regarding technique, there are definitive trends in both races that classic skiers skew older:

Finally, we can look at the finish times by age-class: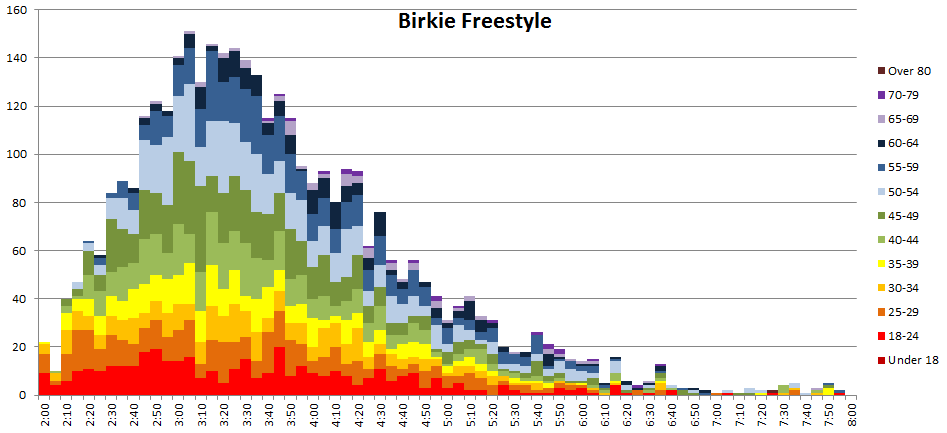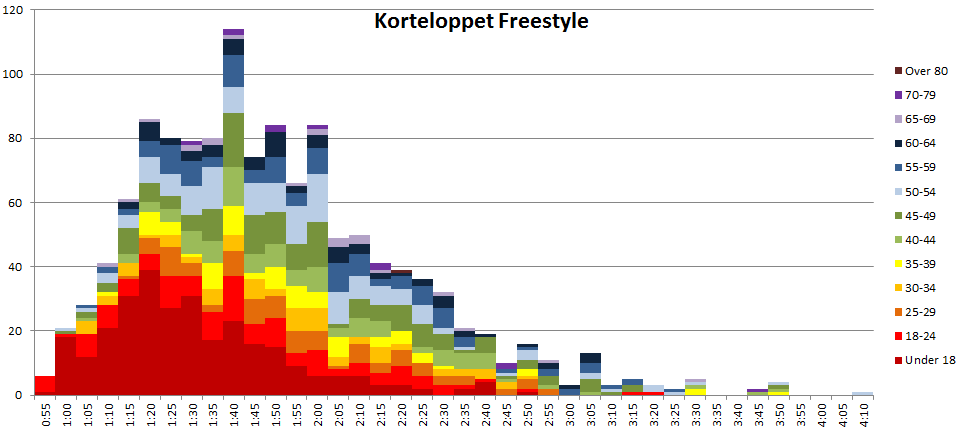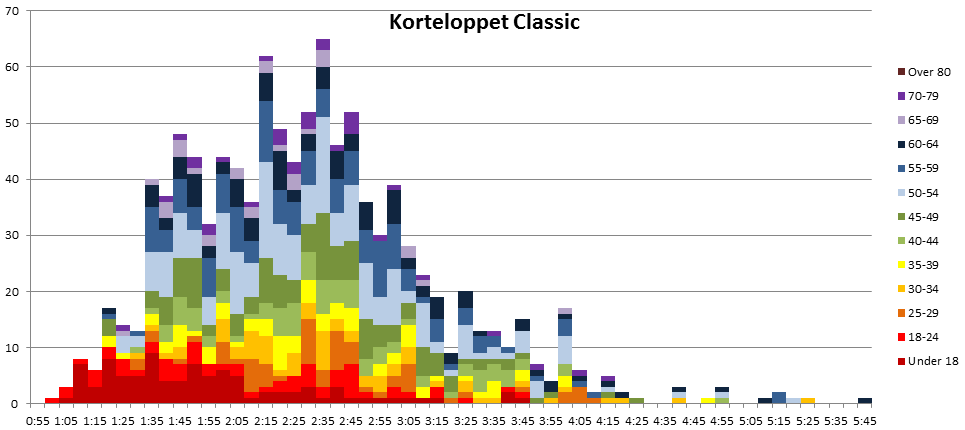 Charts: Age, Gender, Geography, By wave: Birkie Freestyle, Birkie Classic, Korteloppet Freestyle, Korteloppet Classic, 2011 statistics index
Data: State data for all finishers, state "competitions", "Special data" search

© 2010-2011, Ari Ofsevit / birkieguide.com
This site is in no way affiliated with the American Birkebeiner Ski Foundation, the Birkebeiner or the Birkie. But it is a huge Birkie fanboy.
Ski, cross country ski, nordic ski