This morning, I went out for a crust ski on the Charles River.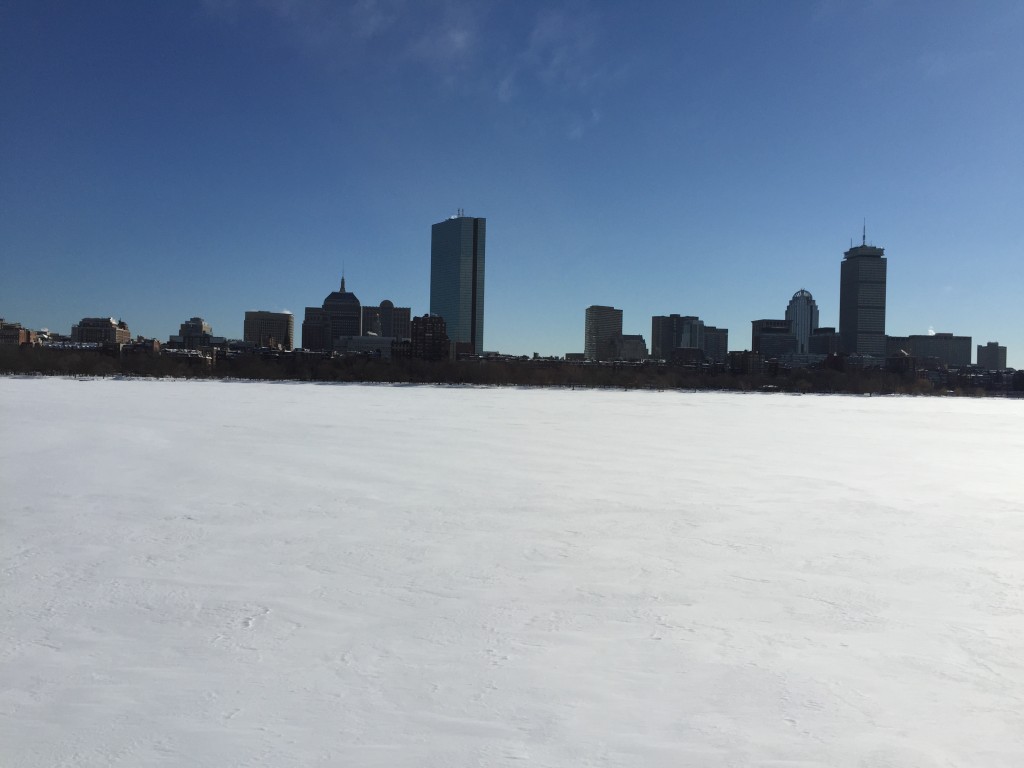 I'm not kidding. The river is well frozen, and the crust has seen enough sun and moisture that it's pretty perfect. A couple frozen drifts here and there, and some ice under the bridges. It's pretty great. I might call for a ski race on it some time this week.
Then I got to my office and turned on the Internet and Caitlin and Jessie had broken the Internet.
.@jessdiggs and @CaitlinGregg take historic podium at World Champs today. #Falun2015 http://t.co/shWHatf9rW pic.twitter.com/PzLkKXGsrG

— USSA Nordic (@USSA_Nordic) February 24, 2015

This is pretty awesome. Caitlin won the Birkie in 2011 and 2013, and Jessie the Korteloppet in 2008 and 2009. That's four Birkie event wins! To have them both on the podium, and with significant payouts too ($10k and $6k), is really fantastic. A great day for US skiing.
This page interviewed Ms. Gregg last year, and maybe she and Jessie will join us again soon (maybe for a podcast; yeah, we might start doing podcasts).