It's never good to have to write abound rain on the Birkie Trail. But unlike some other rainy years (well, really just one) there's really not too much to worry about the current rainstorm headed to Hayward.
The details: it's going to rain. The Birkie Trail has not received much in the way of precipitation in the past month, so there's a deep, but old, snowpack for the rain to fall onto. The good news? The temperature during this rain event will only be in the mid-30s to low 40s, so what falls will not eat into and melt too much snow. It's not optimal, but as far as a major rainstorm 10 days before race day it's about as good an outcome as we can expect (for instance, the National Weather Service doesn't have any flood advisories, so they're not expecting a significant meltdown). Still, there may be some minor flooding and ponding at low spots on the trail, which would require a bit of time to drain off. If you're skiing this weekend expect old, frozen snow.
What happens then? It appears to get colder.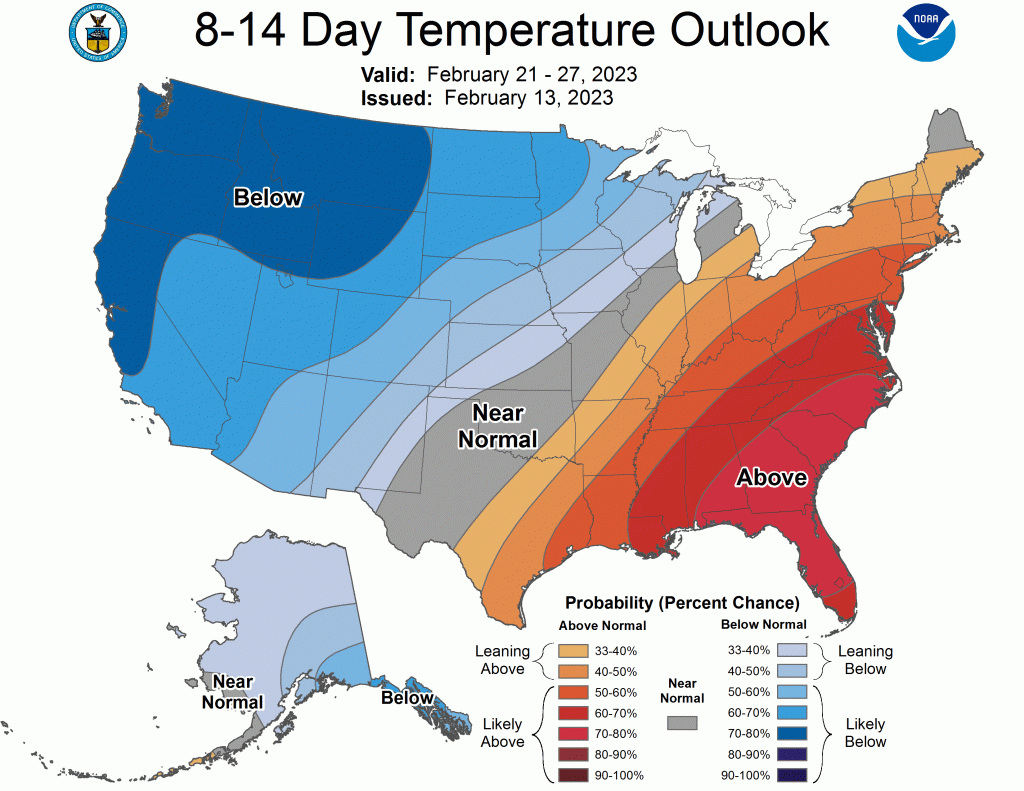 For the period covering Birkie week, there will be below normal temperatures for the western half of the country, with Northwest Wisconsin in the cold side. The weather service says that after the potential for some light snow this weekend, "Looking further ahead, ensemble climate guidance suggests a below normal temperature period mid next week, with a slight risk for much below normal temperatures Feb 22-24 across the region." There are some storms which may slide through the region as well, so there is the possibility for new snow before the race.
In a couple of days we will be within 240 hours of the race, meaning that the US, Canadian and European models will all be giving us updates every 6 or 12 hours about race day temperatures and weather. Currently I'd bet on a colder-than-average race, potentially with start temperatures around 0 and only warming into the teens, not the 30s we've enjoyed for the past couple of Main Street finishes. But no big warm ups on the horizon, so I won't complain too much.